Value Promise
By joining AAUW, you belong to a community that breaks through educational and economic barriers so that all women and girls have a fair chance.
Vision Statement
AAUW empowers all women and girls to reach their highest potential.
Diversity Statement
In principle and in practice, AAUW values and seeks a diverse membership. There shall be no barriers to full participation in this organization on the basis of gender, race, creed, age, sexual orientation, national origin, disability or class.
---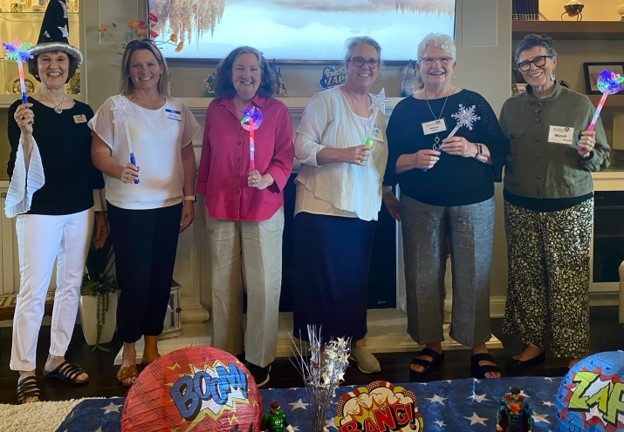 The Lompoc-Vandenberg Branch of the American Association of University Women has installed its new officers for the 2022-2023 year.
From left to right Dianne Owens, AAUW CA State President installs the new officers of the Lompoc-Vandenberg Branch: Mischa Dalcerri (VP Membership), Lucy Thoms-Harrington (President), Dulcie Sinn (VP Programs), Alice Down (Secretary) and Marell Brooks (VP AAUW Fund) missing from photo Leslie Sevier (Treasurer). Other AAUW Board members for the coming year include Dianne Owens, Barbara Bolton, Julie Schneringer, and Wynn Clevenger