Important Covid Reminder:
AAUW does not sanction in-person meetings at this time nor for the foreseeable future. AAUW's guidance is in adherence with California mandates and in the best interests of all our members. Let's remain safe today and enjoy gatherings in the future.
Book Groups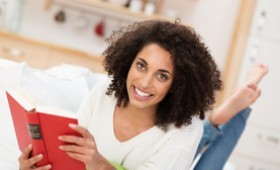 Join our monthly breakfast or monthly evening book group with a lively discussion of that month's selected book.  Biography, history, art, mystery and more – all are included — whatever members choose.  All AAUW members are welcome to both groups!
Roaming Readers Book Group
Roaming Readers Book Group meets the first Monday of each month at 9:00 am at a place of the host's choice.  If a holiday falls on the first Monday, they meet on the second Monday morning. Dates and books chosen can be found on our latest newsletter.
Explorers P.M. Book Group
Explorers P.M. Book Group meets the third Wednesday of every month at a member's home.  Members who do not wish to host the group are welcome to volunteer to bring treats or beverages. Hostess will provide water and tea. Dates and books chosen can be found on our latest newsletter.
---
Dine-out, Food, Fun and Friends Group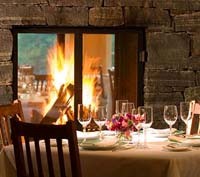 The Dine-out group usually meets on the second Thursday evening each month and alternates dining between Lompoc and out of town restaurants. New restaurants are tried, and familiar restaurants are visited again. During the summer months the group may meet for lunch. Reservations are necessary each month.  For details, locations and times, please consult our latest newsletter.
---
Mission Walkers Group
Join other AAUW members, as they gather together each Monday through Friday at La Purisima Mission State Park for a morning walk. The walk begins promptly at 8:30 am in the parking lot.  Enjoy our beautiful Mission and great company while getting your morning exercise.
---
AAUW Tech Trek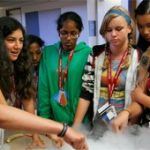 Tech Trek is a week long Science Camp for seventh grade girls on one of the several California campuses. It is designed to develop interests, excitement and self-confidence in young women, just when they are about to make major decisions in their lives. Most important, campers interact with women who model a high degree of science, mathematics or computers expertise as part of their daily lives.
Students are nominated by their teachers to attend the camp. Our AAUW Branch, which raises the funds for one of the five students to attend, makes the final selection of "campers". We have been able to send five girls to camp the past several years because of receiving a generous donation from SpaceX for three girls.
The first Tech Trek camp was held at Stanford University in 1998. Now there are ten camps at various college campuses throughout California. Tech Trek is continuing proof that AAUW puts its mission—to support equity and education for all women and girls—into action.
---
Local Scholarships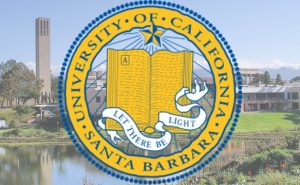 Support for two high school girls about to start their college/university education is available through scholarships offered by our Lompoc-Vandenberg Branch AAUW. The scholarships are awarded to graduating seniors – selected from Cabrillo High School, Lompoc High School and Maple High School – who have been accepted at a 4-year college/university and plan to major in the STEM field.
An annual fall wine tasting event at a local winery is the main fund raiser for our two $1,000 scholarships.
---
AAUW Fund
AAUW's American Fellowships program has been in existence since 1888, making it the oldest non-institutional source of graduate funding for women in the United States.  The program provides fellowships for women pursuing full-time study to complete dissertations, conducting postdoctoral research full-time, or preparing research for publication for eight consecutive weeks.
International Fellowships are awarded for full-time study or research in the United States to women who are not U.S. citizens or permanent residents. Both graduate and postgraduate studies at accredited U.S. institutions are supported.
Various fundraisers throughout the year help our branch to raise $1,500 each year to support these women.
---
AAUW Speech Trek
The AAUW California Speech Trek is an annual speech contest featuring a different topic relating to gender equity issues each year.

Our branch invites and sponsors local high school students – boys and girls – to prepare and deliver a 5-6-minute speech on the selected topic. The panel of judges consists of five local leaders and role models.
Speech Trek culminates with three top statewide finalists performing their original speeches at the AAUW California annual meeting in April for cash prizes.
To view the speeches of our inspiring Lompoc area students from previous years, go to YouTube and enter "Speech Trek AAUW Lompoc-Vandenberg Branch".