Book Groups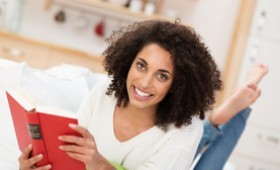 Join our monthly breakfast or monthly evening book group with a lively discussion of that month's selected book.  Biography, history, art, mystery and more – all are included — whatever members choose.  All AAUW members are welcome to both groups!
Roaming Readers Book Group
Roaming Readers Book Group meets the first Monday of each month at 9:00 am at a place of the host's choice.  If a holiday falls on the first Monday, they meet on the second Monday morning.  Dates and books chosen can be found on the Google calendar.
Explorers P.M. Book Group
Explorers P.M. Book Group meets the third Wednesday of every month at a member's home.  Members who do not wish to host the group are welcome to volunteer to bring treats or beverages. Hostess will provide water and tea.  Dates and books chosen can be found on the Google calendar.
---
Dine-out, Food, Fun and Friends Group
The Dine-out group usually meets on the second Thursday evening each month and alternates dining between Lompoc and out of town restaurants.  New restaurants are tried and familiar restaurants are visited again.  During the summer months the group may meet for lunch.  Reservations are necessary each month.   For details, locations and times, please consult our Google calendar.
---
Armchair Travelers Group
The Armchair Travelers Group meets periodically at a member's home. Members share their recent travels around the world and in the United States with other members and guests. If you are looking for a great place to travel or just enjoy hearing about exciting venues, please join the group!  E-mail invitations will be sent out to those who have expressed an interest in this activity.
---
Mission Walkers Group
Join other AAUW members, as they gather together each Monday through Friday at La Purisima Mission State Park for a morning walk. The walk begins promptly at 8:30 am in the parking lot.  Enjoy our beautiful Mission and great company while getting your morning exercise.
---
WOW "Women of Wine" Group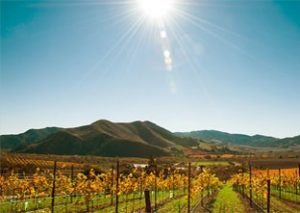 Our newest Interest Group features an important industry in our region—viniculture!   The group meets to learn more about the industry and history of wine in Santa Barbara County.  They learn what to look for when tasting wine and the characteristics of wine.  Did you know that the tannins and acidity will soften as the wine ages, but the alcohol content will always remain the same?  Field trips are planned and there are many wineries to visit.  Check the Google calendar for the next meeting!
---
AAUW Tech Trek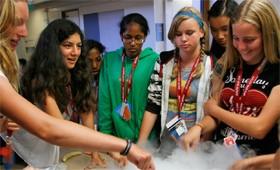 Tech Trek is a weeklong Science Camp for seventh grade girls on one of the seven California campuses.  It is designed to develop interests, excitement and self-confidence in young women, just when they are about to make major decisions in their lives. Most important, campers interact with women who model a high degree of science, mathematics or computers expertise as part of their daily lives.
Students are nominated by their teachers to attend the camp, and our AAUW Branch, which raises the funds for two of the five students to attend, makes the final selection of "campers". We were able to send five girls to camp the past several years because of receiving a generous donation from SpaceX for three girls.
The first Tech Trek camp was held at Stanford University in 1998. Now there are ten camps at various college campuses throughout California. Tech Trek is continuing proof that AAUW puts its mission—to support equity and education for all women and girls—into action.
---
Local Scholarships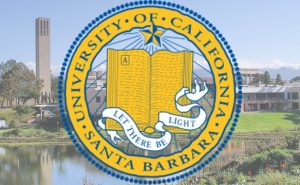 Support for two high school girls about to start their college/university education is available through scholarships offered by our Lompoc-Vandenberg Branch AAUW.  The scholarships are awarded to a graduating senior, one from Lompoc High School, and one from Cabrillo High School who has been accepted at a 4-year college/university and plans to major in the STEM field.
An annual fall wine tasting event at a local winery is the main fund raiser for our two $1,000 scholarships.
---
AAUW Fund
AAUW's American Fellowships program has been in existence since 1888, making it the oldest non-institutional source of graduate funding for women in the United States.  The program provides fellowships for women pursuing full-time study to complete dissertations, conducting postdoctoral research full-time, or preparing research for publication for eight consecutive weeks.
International Fellowships are awarded for full-time study or research in the United States to women who are not U.S. citizens or permanent residents.  Both graduate and postgraduate studies at accredited U.S. institutions are supported.
Various fundraisers throughout the year help our branch to raise $1,500 each year to support these women.